Notion
The app that will organize your life
Notion is an incredibly versatile app you can use to plan and organize almost every aspect of your personal and work life.
 We will teach you how to use Notion in the way that's best for you.
Keep Track of Everything
Notion helps you keep all the large and small parts of your online digital life together in a clean and organized way.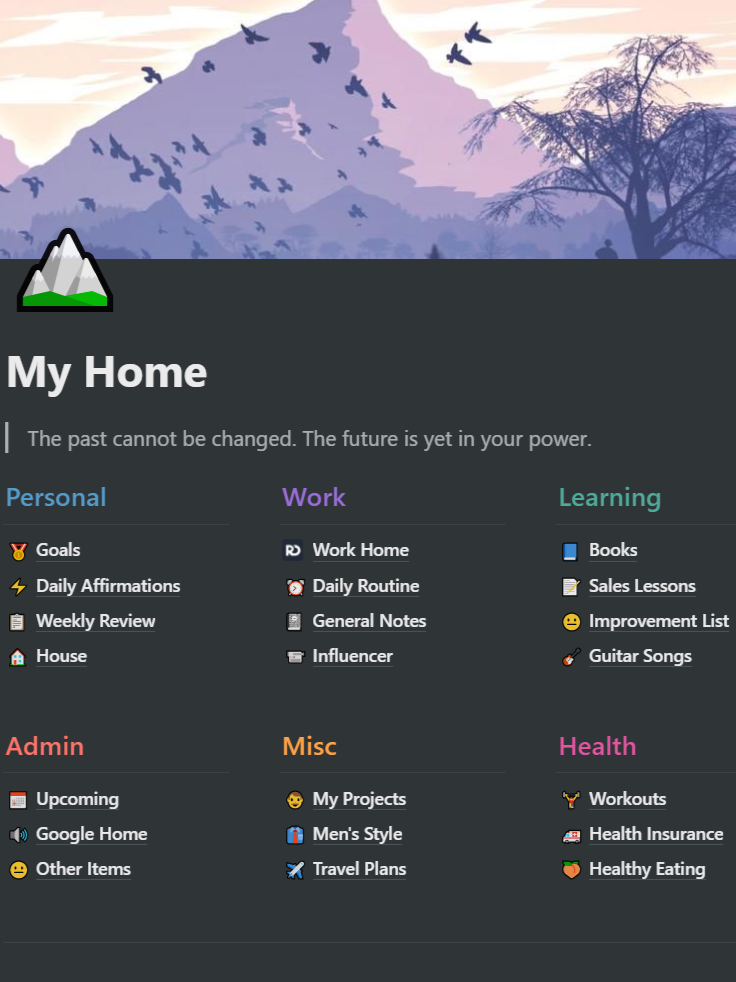 A Minimalist App
Notion has an interface that can be as simple or as complex as you need it to be.
Your Digital Life on the Go
Notion can be used on every device format which means you have your digital life with you wherever and whenever.
This website is currently being redesigned to provide a better user experience; please stay tuned for the updated site in the near future.